Fuel and Engine Treatments // Marine
Rox Solvent Based Tank Cleaner
Tank Cleaner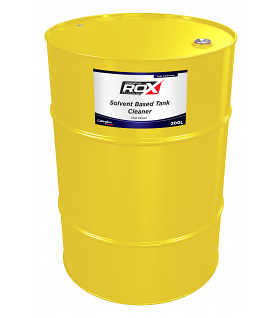 Solvent Based Tank Cleaner includes a heavy-duty emulsifier giving effective cleaning at low dosage rates.
After cleaning, surfaces are easily rinsed off, leaving them residue free.
Description
Solvent Based Tank Cleaner is low toxicity, biodegradable solvent-based emulsifier for the cleaning of MARPOL Annex II tank residues. It is also suitable for the tank cleaning of petroleum residues and for general degreasing & dispersion of oil. Solvent Based Tank Cleaner is an IMO-approved product.
Dosage
See Technical Data Sheet for dosage instructions.
Ordering Info