Welcome to Callington Thailand
At Callington, we combine technological innovation with world class manufacturing and process excellence. A 100% Australian owned OEM company that operates global businesses in more than 10 countries and maintains accreditation as an Australian Trusted Trader and ISO 9001 certification.
We are a preferred global partner to the aerospace, defence, manufacturing, health, and retail markets. Our solutions improve life quality by preventing the spread of diseases, protecting valuable assets, improving manufacturing processes, enabling healthier lifestyles, and supporting a safer world.
Research & Development
Callington Haven is an ISO 9001:2015 Certified Company whose products comply with international specifications and approvals, including Boeing, Airbus, McDonnell Douglas, and Military Specifications. Including Sydney Australia, we have dedicated R&D centres in Bangkok Thailand, Paris France and Chennai India. All IP for the speciality & cosmetic grade chemicals is owned by Callington Haven Pty Ltd.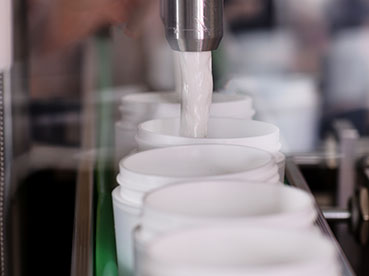 Manufacturing Capabilities
Manufacturing is carried out at Callington's 6,080 square meter owned site at Rydalmere, NSW, Australia (Sydney). Manufacturing of Callington's products is also carried out at in any of the 9 other locations around the world. Our manufacturing capacity can be increased according to demand both in Australia & in global locations.

Our People
Our expectation of our people is that everyone is a leader. We empower our people to act like business owners and deliver results. We focus on collaborating, challenging and sharing insights for the benefit of our clients. Being globally centric we ensure our team are highly skilled in their areas coming from all over the world. Callington maintains Australian Trusted Trader accreditation, ISO certification in Australia and throughout most of its global operations; senior staff hold ABTC which facilitates business travel in the Asia Pacific Economic Cooperation (APEC) region.
Certificates of Conformity
Batch numbers can be found on the invoices and at the bottom of aerosol cans, or on the label of drums.