Automotive // Auto After Market
ROX® Pro Diesel Injector Cleaner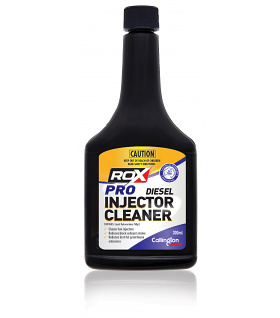 Keeps fuel injections clean
Good, low temperature properties
Demulsification
Provides corrosion protection
The active ingredient is USEPA certified
Improves engine performance
Description
ROX® Pro Diesel Injector Cleaner is a gasoline performance additive specifically formulated to control port fuel injector, intake valve and combustion chamber deposits.
Application
250mL is sufficient to treat the entire tank of 60 litres. It is suitable for all diesel engines.
Handling
Combustible – DO NOT use near open flame or heat. Keep out of reach of children. Read the Material Safety Data sheet prior to use.
First Aid
If swallowed, DO NOT induce vomiting. If in eyes, hold eyelids apart and flush the eyes with
continuous running water. If on skin, remove contaminated clothing and wash with soap and water.
Ordering Info
| | |
| --- | --- |
|  Item Code: |  Size |
|  8291/300 |  300mL |
|  8291/51 | 20L |